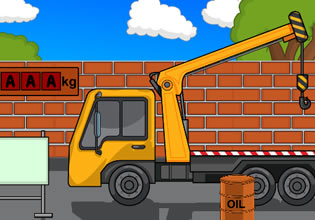 Rescue The Oil Factory Worker
Nick couldn't find his co-worker in the oil refinery here that day, that's not good for him for he is new and he needs to be on-duty all the time for a month. Nick was already friends with him, so before he began his work, he tried to find him somewhere in the place for he could be lost somewhere in the compound. Well, actually he is here but unfortunately trapped!
He is trapped in one of the latrines there and Nick was a bit concerned for him, for nobody gets trapped in the portable potty there, so this could be serious. Escape players, Nick will have to try and find the key to these stalls, but the thing was he doesn't know where it is. Would you like to help Nick here with this then so that he can free his newbie friend?
Rescue The Oil Factory Worker is another new point-and-click rescue escape game made by Fastrack Games.
Other games by -
Walkthrough video for Rescue The Oil Factory Worker