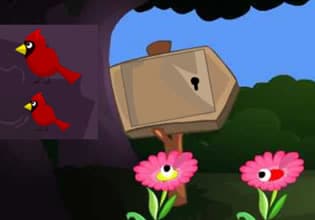 Rescue The Naughty Girl
Noah was able to find the potential place where that trouble-making girl in the town went for she had been missing after she left 2 days ago! She was just a child and yet the things she does are somehow what teenagers can do when they are mad! But not to worry now for Noah is already in the case and he is going to make sure that the kid returns to her scared mother. But there is a little problem though, for the area which Noah pin-pointed is not at all a safe place, for there are vandals in there and an officer like him could get in serious trouble alone.
Still, Noah must get on with his duty even though it was just him, he is going to get that kid out of there without injury or anything. Escape players, Noah is absolutely putting himself in harm's way here, but it's all for the sake of his duty and besides, he thought he might have a chance here if he just keeps quiet and slow. Escape players, Noah needs a little help here for this rescue and he is going to need all that he can get. Will you be able to assist him here so this will be solved without anybody getting hurt?
Rescue The Naughty Girl is a brand new point and click rescue escape game from 8b Games and Games 2 Mad.