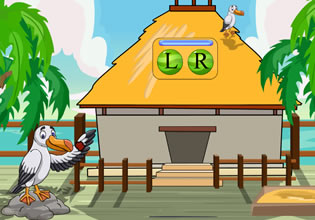 Rescue The Lovely Seagull
Walter is now thinking about freeing this seagull he rescued even for just a bit, for it now wants to join its friends in the beach and fly away. Well for that, Walter is going to need to release this bird's restraints and see then if he can now finally fly.
Escape players, Walter is now going to free the seagull even though when he sees that this bird is not fully healed from its injury yet, it's just to try a bit if it finally can and he is supervising. Will you help Walter here then and carefully so that the seagull won't get hurt?
Rescue The Lovely Seagull is a brand new point-and-click animal escape game released by Games 2 Jolly.
Other games by -
Walkthrough video for Rescue The Lovely Seagull