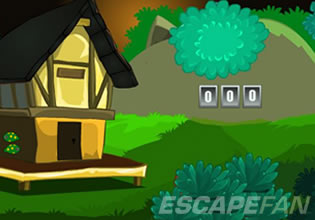 Rescue The Lina
The land here is vast and quite confusing, people can very much get lost in there if they are not careful, that's why Benjamin was around in the area that day, for he was on the search for his daughter Lina who is lost and he knows she is in the area somewhere!
Benjamin's daughter is still a kid, that's why he is really doing his best to find her here, for he really doesn't want anything to happen to her kid. Escape players, Benjamin is now going to go through the village which only a few people lives just to find his daughter. Escape players, would you like to help Benjamin here so he can bring Lina back home safe? Quickly then for she might need a quick rescue here.
Rescue The Lina is the newest point-and-click house rescue escape game from Games 2 Live.
Other games by -
Walkthrough video for Rescue The Lina