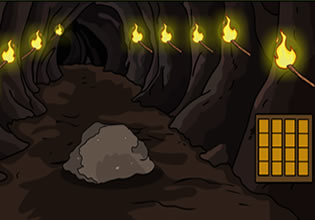 Rescue The Goldsmith
The land here is being reaped of its gold, that's why the government is trying to get people out of there for the integrity of the place is failing and their safety could be in jeopardy. That's why some workers there are hurrying it up in their harvest for they might not have any time left, and that includes this man who is one of the few goldsmiths there.
As a miner, Jericho will be heading to this goldsmith to consult him on something, but as he arrives in his underground quarters though, he found this guy trapped in the room and he needs help! This guy, he could have been in a huge hurry and that's why he is trapped, well Jericho is going to get him out of there for he needs help. Escape players, you will be playing as Jericho here, will you be able to free the man safely from where he is?
Rescue The Goldsmith is the newest point-and-click underground rescue escape game from Fastrack Games.
Other games by -
Walkthrough video for Rescue The Goldsmith