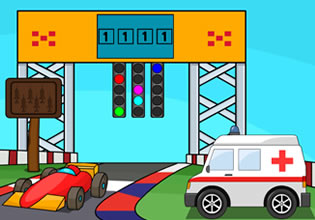 Rescue The Girl From Mobile
Tony warned his daughter Bridgette not to delve too much on her cellphone but it seems that now he is regretting in even buying the young one such for his daughter is starting to become addicted to it. As Tony had the last straw, he went to the room where his daughter was and as he checked, she wasn't there!
Where was she? Is she out of the house finally and having fun with some activities? Maybe, but as he checked his daughter's phone though he found her trapped inside the thing! Tony have no idea what happened and what kind of happening is this. Was this magic? His daughter is inside the phone and surely he has every reason to think of that. At first he thought this was some sort of trick or a prank from his kid but it's really not the case, she is inside that thing and Tony have no idea how that even happened. Escape players, Tony doesn't know what to do here and he needs help in freeing his daughter. Will you be able to help in any way you can to free Bridgette from the phone?
Rescue The Girl From Mobile is a brand new point-and-click rescue escape game from Games 2 Jolly.
Other games by -
Walkthrough video for Rescue The Girl From Mobile