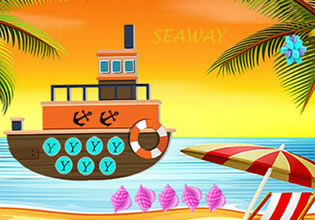 Rescue The Fishing Boy
The fisher-boy in the coastal area here is the best of the best in fishing, even when he is just a kid, he trumps all the adults in catching fish, for his methods however it may be are always successful. But that day though, as a fisherman in the coastal area as well, Steve wanted to learn from him for that is the best way other than what the others are doing which is ridiculing the kid. But he never thought he'd be rescuing him though.
Steve arrives at his small house above the water and he found him there trapped in some sort of cage! This could be one of the boy's fishing methods and unfortunately, it backfired on him. Well, he needs to get him out of there right-now. Escape players, imagine you are Steve here in this situation, will you be able to free the fisher-boy from that cage?
Rescue The Fishing Boy is a new point-and-click rescue escape game developed by 8B Games and Games 2 Mad.
Other games by -
Walkthrough video for Rescue The Fishing Boy