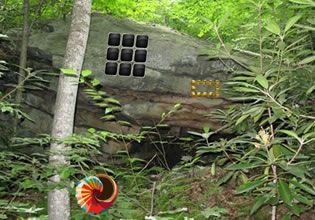 Rescue The Emu
Henry was hunting in the forest when he found a big bird inside some small tunnel on a boulder there which had grills! This was clearly a trap, and what bird was inside it though was suppose to be out, for it was an emu!
Henry knew this trap was not for emus, for other hunters in the area he knows wouldn't catch such creatures for those are currently being protected, it was probably for boars so, Henry will do his friend here whoever that is a favor and release this big bird so it can be ready for a better catch. Escape players, Henry must free the trapped emu here without damaging the cage obviously so it can still be used. Want to help him then so this can be done and he can be on his way?
Rescue The Emu is the newest point-and-click animal escape game from WoW Escape.
Other games by -
Walkthrough video for Rescue The Emu