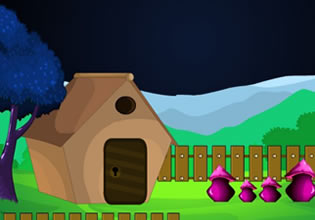 Rescue The Duck (Games 2 Live)
Rico is now living in this remote village and because it is very crude there, sometimes one needs to hunt their own food from the forest nearby, he likes it that way though so that day he will come to check his cage for his catch. Rico arrives in his cage and what he found there was a duck!
Rico was quite happy when he saw this, but as he examined the animal he realized that it was still yellow, pretty much a chick and well for him, he just can't take animals that are too young from the forest here. Escape players, Rico is going to need his key to his cage now so he can free this duck. Will you be able to help him then so he can set his cage again? Wonder where was its mother hen anyways?
Rescue The Duck is another new point-and-click animal escape game made by Games 2 Live.
Other games by -
Walkthrough video for Rescue The Duck (Games 2 Live)