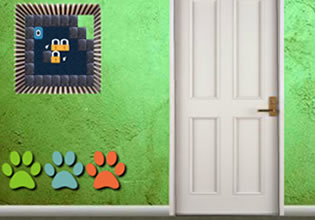 Rescue The Dog Jake
Jake the dog is the new name of your friend's pet and he would like to show you why this new dog of his is special, so he called you to visit and so you did. You kind of wondered what was so special about this dog, guess there is only one way to find-out. As you arrived at his house however, you realized something was happening there and your friend needs help!
Jake the dog is trapped in a room and your friend is having a hard-time trying to get him out! You wondered what happened but it could be as simple as it looks really, you are just going to help your friend free his dog there. But will it be simple enough to solve though? Come test your skills and logic with this challenge then.
Rescue The Dog Jake is the newest point-and-click pet indoor rescue escape game created by 8B Games.
Other games by -
Walkthrough video for Rescue The Dog Jake