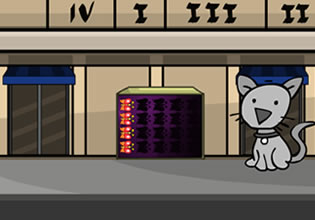 Rescue The Cute Girl 2
This girl who just stopped over at your cabin for she was currently on a journey to get out of the forest and arrive at the nearby town, must now go. She is now deciding how she will go at this final leg of her journey, will she move through the forest which has its own dangers? Or through the water via a small boat? Eventually she decided to take the most sensible decision for her, and that is along the river.
Escape players, this girl here needs something though so she can finally leave, she needs an oar to row the boat. Will you be able to find an extra one in your cabin for her so she can finally get to where she needs to be soon?
Rescue The Cute Girl 2 is another new point-and-click item retrieval wilderness escape game made by 8B Games and Games 2 Mad. This game is a continuation of the first one as its sequel.
Other games by -
Walkthrough video for Rescue The Cute Girl 2