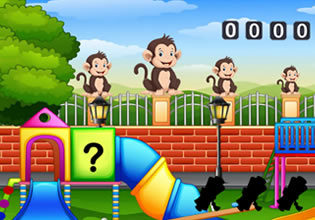 Rescue The Cartoon Book
The cartoon book which is a magical and a conscious kind of book escaped the room where it is being secretly housed in the school! Fortunately though it got caught by one of the safeguards and now the new problem is getting it out quickly before somebody sees it.
As one of the few people who knows about this strange being, Natasha is the only one at the moment in the building who knows about it. It is very rebellious and very curious, but that curiosity of his must get under control for if people who doesn't know about it sees it, who knows what might happen to it. Thankfully they set safeguards all over the school just in case this book indeed tries to escape, now Natasha must get it out of the cage and bring it back inside to the secure room. Escape players, will you help Natasha here so that she can get this solved soon?
Rescue The Cartoon Book is a brand new point-and-click rescue escape game released by 8B Games and Games 2 Mad.
Other games by -
Walkthrough video for Rescue The Cartoon Book