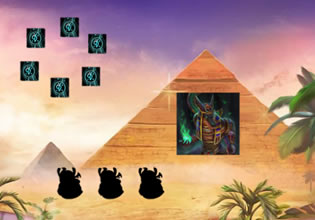 Rescue The Camel (Games 2 Mad)
Andrew likes ancient things, that's why he is in Egypt that day to see the historical sights there and also all that is ancient. But he has no idea he was going to rescue an iconic animal there from being history though, and he is going to need a lot of guts for that.
Andrew found a lone cage in the desert which was hidden, and inside it was a camel! He doesn't know, but he feels like what he is seeing here screams poachers, he could be right, and that's why he will go out of his way to free this camel right here. Escape players, how fortunate this creature was that Andrew found it, but the challenge is only about to begin. You will now be playing as Andrew here, will you be able to free the camel from being captive?
Rescue The Camel is a new point-and-click outdoors animal rescue escape game developed by 8B Games and Games 2 Mad.
Other games by -
Walkthrough video for Rescue The Camel (Games 2 Mad)