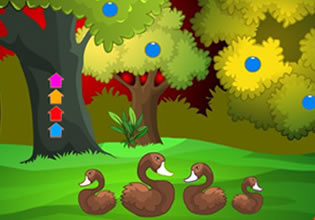 Rescue The Brown Pony
One of the ranchers in the countryside here complained about their missing pony a week ago and he had been tracking it, but through that time unfortunately he didn't find it. That's why he chose the option in getting the forest rangers' help and for the task, Percy is the first one who had been told to fulfill it and he really did not expect to find anything, until he did.
Upon his tracking and searching, Percy found a house which was not familiar to him at all. He looked around it and that's when he found the missing pony and it was trapped in a giant cell in the place! Percy immediately radioed for help, but unfortunately his radio couldn't send a message, okay it seems that he needs to do this on his own then, but not totally though, for you are here to help escape players. Will you be able to assist Percy here in freeing this pony safely?
Rescue The Brown Pony is a new point-and-click animal rescue escape game developed by Games 2 Live.
Other games by -
Walkthrough video for Rescue The Brown Pony