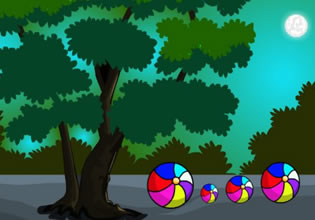 Rescue The Bird 1
Now the land is starting to become dark for the sun has set for the day. Alex will now start to bring his precious bird in his house so it can also rest. This bird of his could be very rare, for it was green and quite different in looks, something he had never seen before. That's why he treats it with care for he was trying to find-out what this creature was exactly and if it was indeed rare. But as he tried to get the animal out of the cage where it was though, he couldn't for he couldn't find the key to it.
It's now dark and he fears that those keys of his might have fallen somewhere he couldn't see, in that case he could consider his spare which was in one of the compartments in his house. Escape players, want to help Alex here find his key whichever it is whether spare or original so he can free his bird from its cage?
Rescue The Bird 1 is another new point-and-click animal escape game made by Games 2 Live.
Other games by -
Walkthrough video for Rescue The Bird 1