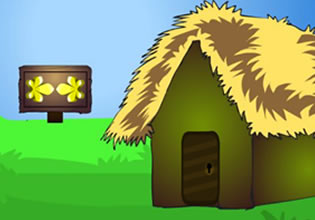 Rescue The Bear (Games 2 Live)
Denrie woke-up from his slumber for it is morning but as he did though he felt something was off, and so he went out from his house and checked stuff, that's when he found that there was a weird bear creature inside his big cage!
Denrie almost fell off his feet when he saw the creature, it was standing on two legs and its face was not any bear he had seen before. Denrie was a bit afraid of the creature, he doesn't want to bother with it really, so he'll just have to free this beast before it gets agitated or something and destroy the cage. Escape players, will you help Denrie here free this bear so it can return to where it is suppose to be?
Rescue The Bear is another new point-and-click animal escape game made by Games 2 Live.
Other games by -
Walkthrough video for Rescue The Bear (Games 2 Live)