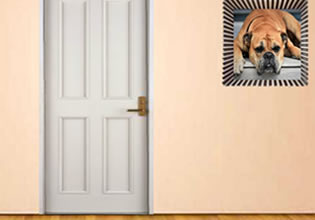 Rescue Pug Dog
Reed will be visiting his friend's house for he needs someone to be with his pug for at least three days for he will be away, so Reed will be going there to pick the dog up, but as he arrives at the place however something was happening there and Reed will have to help.
Reed found his friend trying to get the said dog from a room there for it got trapped due to the door of the thing not being able to budge open! Reed's friend thinks it is jammed, but there is one hope though and that is to try the keys to it which was nowhere to be found. Well, that's a pile of problems right there, but Reed is going to help though for he came to the place for this reason. Escape players, imagine you are Reed here, will you be able to help your friend free the pug out from the room there?
Rescue Pug Dog is a brand new point-and-click pet rescue escape game released by 8B Games.
Other games by -
Walkthrough video for Rescue Pug Dog