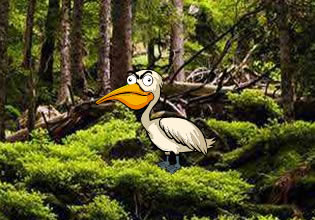 Rescue Little Cheetah
Butch and a few men are now going around the mountain here trying to track an animal. This animal was a cheetah and it definitely does not belong in this place for they are not endemic here. It had escaped from a nearby zoo and the big cat is now running around the place wild. As Butch was in this area however, it seems that he has some luck on the search, but it's kind of not good though for it currently is trapped in a cage which was clearly not theirs.
Butch fears that this cage belongs to the poachers there and most likely it is, that's why he must be careful with touching it for it might have something which can make the situation there less easy. Eventually, Butch decided to free the animal from the contraption and tranquilize it as it runs, but he needs to tinker with the cage and quickly for staying there is dangerous. Escape players, would you like to help Butch here free the cheetah from the cage with haste?
Rescue Little Cheetah is a brand new point-and-click animal escape game released by Games 2 Rule.
Other games by -
Walkthrough video for Rescue Little Cheetah