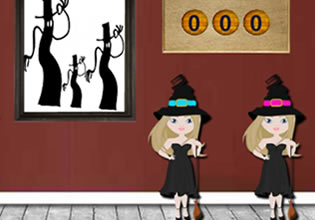 Rescue Halloween Cat Pete
Adrian will now visit his friend for it is Halloween tonight and he is going to need some help for his cat Pete is not really a normal cat, it is a Halloween cat and this creature transforms into something else during the said day. It is starting to transform even and his friend will really need his help now.
At the moment, Pete is locked inside a room there in the house and that is not good, for it needs to be supervised as Halloween passes. The last time Adrian's friend saw his pet which was earlier, it had wings! It is really beginning now and they both need to find the key to the door there somewhere in the house. Escape players, imagine you are in the shoes of Adrian here, will you be able to help your friend so he can get to his not-so normal cat?
Rescue Halloween Cat Pete is the newest point-and-click indoor pet rescue escape game created by 8B Games.
Other games by -
Walkthrough video for Rescue Halloween Cat Pete