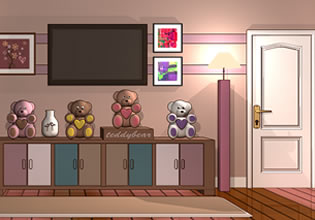 Ready For A Date
Randy was now ready for this date he will be going to for the evening, but he is missing his bouquet of flowers though which he will be giving his date as a present. Where could that thing be? Randy cannot leave without that bouquet now, he needs to find it wherever it is and quickly for this might waste all of his time here and he doesn't want to keep her waiting.
Escape players, Randy is about to leave but this missing bouquet is stopping him. Will you help him find it then wherever it is in his home so he can finally leave?
Ready For A Date the newest point-and-click item retrieval indoor escape game from Amajeto.
Other games by -
Walkthrough video for Ready For A Date