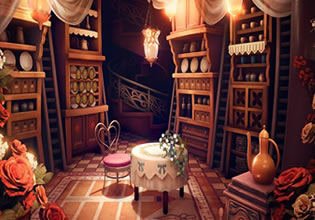 Ravishing Wood House Escape
Ethan is now going to check the forest house his grandmother lend him. He had been there before a few times and it's a good place, he promised his grandma to keep the house as it is and well as she stays in the hospital to recover. She is doing fine now and she'll come home whenever she fully recovers, for now the old house is under his care.
As Ethan was there for the day alone though, he seems to have experienced something and now he is trapped in the rooms there! Ethan has no idea what is happening, but he is determined to fix this though whatever this is, but first he needs to escape from there. Escape players, would you like to help Ethan here so he can get himself out of the place?
Ravishing Wood House Escape is a brand new point-and-click indoor escape game released by Big Escape Games.
Other games by -
Walkthrough video for Ravishing Wood House Escape