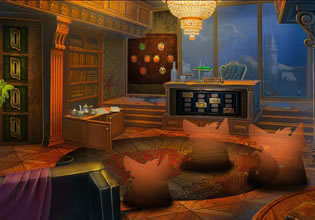 Rarity Dog Escape
This one dog in the village is very distinct, for it is always fearless and has this instinct of protecting the people in the village whenever they need it. That's why this dog has a red scarf for he is recognized as a hero there. But that day, he was the one who needs help though and he needs it now!
The dog got trapped in this room which everyone avoids, for this thing locks people in it and it would always be a problem when somebody gets trapped in there, now he was today's victim and somebody should go and get him out. Escape players, you luckily found the dog, but the question now is will you be able to get him out of there?
Rarity Dog Escape is a brand new point-and-click animal rescue escape game from Games 4 King.
Other games by -
Walkthrough video for Rarity Dog Escape