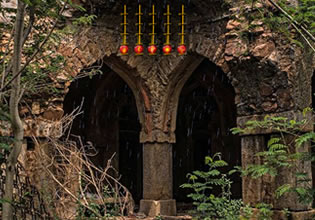 Rainforest Land Escape
It seems that something happened while Augustus was in the forest here. He knows very well that this place is very weird and there is always something happening there. But this time it is different though, and as he tried his best to escape the place he found-out that he could not anymore and there were now more portals present!
Augustus is now confused of which portal he'll take, for he might mistakenly enter one and it will bring him in some other land not familiar to him. He cannot take a risk here, but he still needs to pick one. Escape players, Augustus must pick a portal now if he wants to go home, but he will try to open the one he picked first so will you help him with this? Carefully then, or you'll bring Augustus to oblivion.
Rainforest Land Escape is a new point-and-click wilderness escape game developed by WoW Escape.
Other games by -
Walkthrough video for Rainforest Land Escape