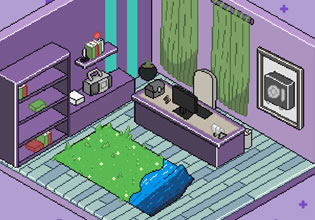 Raccon-Gloved Thief
Escape players, you will now be playing as the Raccon-gloved thief here and you are going to steal something from this 2D house which was small. You are not exactly a raccoon though like that animal, but you kind of are here. You are either called Raccon as a name or a classification of a thief creature which was gloved.
Okay now, your mission begins for time here is not really unlimited, soon somebody will return here in this room. Will you be able to tinker with the various things there and find something that interests you? Check in the receptacles that's there then and try your best to not leave as much traces as you go.
Raccon-Gloved Thief is a point-and-click item retrieval room escape game created by Nemesis De Nix.
Other games by -
Walkthrough video for Raccon-Gloved Thief