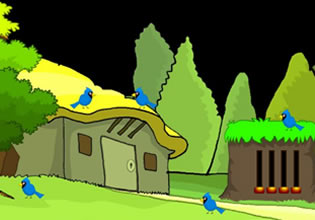 Puzzy Cat Escape
Curtis have just arrived in the house he will be staying into, but as he enters the abode though he stopped to take care of something for there is a cage in the place and inside it was a young white cat!
What was this cat doing here? Was this for him? But why is it in a cage? If so then he needs to get that cat out of there for Curtis feels that cats are not suppose to be in cages for a long time and he is a cat person. But it seems he is going to need to find the key to it for it is locked. Escape players, Curtis doesn't know where to begin looking for the key to it and he was not told about this when he entered the village, which gives him the thought that this cat might have gotten inside the cage by accident. Will you be able to help Curtis free this cat then?
Puzzy Cat Escape is the newest point-and-click pet escape game created by Games 2 Live.
Other games by -
Walkthrough video for Puzzy Cat Escape