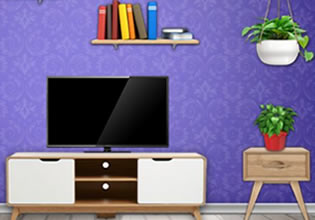 Purple Room Escape 1
The purple house is a problematic place, for people who goes in there always gets locked in, but that is more of an inconvenience though, for people only gets locked in there and nothing more serious happens to them, but then they need to try and escape from there and that is always hard. For the day, the one who is trapped was Michelle and she accidentally fell into this, but now she is unfortunately trapped and needs help.
Escape players, Michelle have no idea what's happening in the rooms here really, but she will now be trying to escape from them for that 's what she had been told if she ever gets trapped in there. Will you help Michelle here on this then? Maybe assist her in finding items in there that can get her safely out?
Purple Room Escape 1 is the newest point-and-click indoor escape game from 8B Games.
Other games by -
Walkthrough video for Purple Room Escape 1