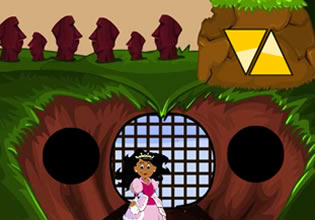 Princess Rescue (Games 2 Live)
Dalton have been helping the princess find things she was missing and the tasks were very much successful as they go along. They are currently in this village for the last item the princess wishes to find was there. Now they will be going home and unfortunately as they attempt to do that, they found themselves now trying to find their way out of there!
The gates of the village is now locked and they couldn't get out! What's weird about that too was there was nobody around the area with them. This is not good and Dalton is getting very worried for their safety, even more so that his companion here is a princess. Escape players, they need to get out of there now so they can finally head home. Will you be able to help them escape then and quickly?
Princess Rescue is a brand new point-and-click outdoors escape game released by Games 2 Live.
Other games by -
Walkthrough video for Princess Rescue (Games 2 Live)