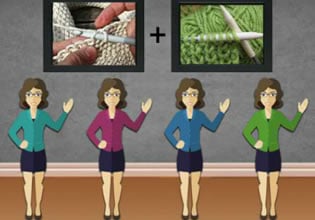 Pregnant Woman Linda Escape
Tara's friend Linda is currently pregnant and because her husband is overseas and is away most of the time, she is there to help her best-friend in her times of need. That day even she will come to deliver some goods to her so she'll be taken care of, little did she know that her coming there will actually be a vital thing for Linda, that's because she got trapped in a room there and right-now she really needs help!
Tara was able to enter the house for the front-door was open, she should lock her doors always for this neighborhood here isn't too safe. As she checked around the rooms just to find her friend, that's when she found-out that her friend was behind this room which she could not open, Linda quickly explained then from behind it that she couldn't get out and she is trapped! Tara quickly had a wide-eyed moment, for this is trouble for her pregnant friend and because her pregnancy was a little sensitive, she needs to help right away. Escape players, Tara here has all the strength for she is young and fit, will you help her still? The added hand here is very much appreciated for her friend Linda. Find items around the house then that can help and use your skills and logic.
Pregnant Woman Linda Escape is a brand new point and click indoor rescue escape game released by 8b Games.
Other games by -
Walkthrough video for Pregnant Woman Linda Escape