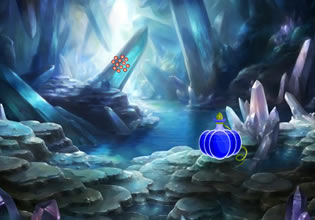 Precious Crystal Land Escape
The crystal land is not a place to just be casually ventured into, for it is a fantasy land and there are magical things going-on there, that would include illusions which can get one lost in there. But Wesley didn't want to be stopped though, he still went in there despite of the warnings so he can just see the glowing crystals. That decision absolutely brought him some trouble.
Wesley got lost in the place and the reason is most obvious, that's because the illusions of the place caught him and now he is scrambling and trying his best to get out of there! Escape players, Wesley is now having some trouble for it seems when he finds a way there, it just disappears right in front of him. Would you like to help him escape then before he becomes lost there forever?
Precious Crystal Land Escape is the newest point-and-click fantasy place escape game created by Games 2 Rule.
Other games by -
Walkthrough video for Precious Crystal Land Escape