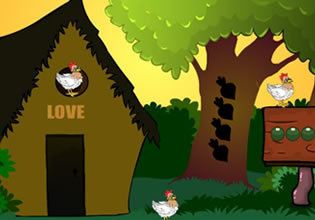 Porcupine Escape
Benson arrives in his forest house after he went from the town. As he is now in his area though, he found what seems to be a porcupine in his cage trap, but weirdly though it was red in color!
Benson have not seen this kind of animal before and it's very weird. It doesn't seem to be die that's on it though, it looks natural, but why would it be in this color? Thought Benson. Eventually, he decided to free the animal and maybe he can observe it how it moves or something, but he is going to need to find the key to his cage first though. Escape players, will you help Benson with this so he can get this weird porcupine out?
Porcupine Escape is the newest point-and-click animal escape game from Games 2 Live.
Other games by -
Walkthrough video for Porcupine Escape