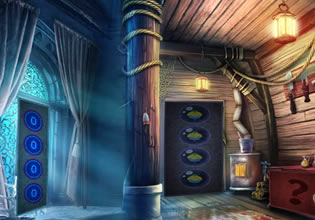 Plentiful Monster Escape
There are many monsters that passes by the village here, but they only pass though and never really stay in the place for they fear their lives when they enter there. That day though, one seems to have gotten trapped there and thankfully the one who found it was Ginger and she isn't really hostile to the passing monsters.
This monster is trapped in one of the house there and Ginger needs to free it quickly, for if somebody else finds-out about this then they might hurt this creature. Escape players, Ginger isn't really good in break-ins, that's why she doesn't know how to open this house here. Want to help her then so that this monster can be freed quickly?
Plentiful Monster Escape is another new point-and-click creature rescue escape game made by Games 4 King.
Other games by -
Walkthrough video for Plentiful Monster Escape