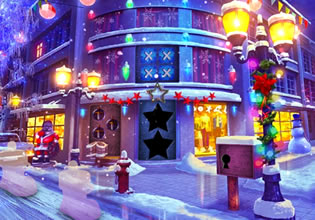 Pleased Santa Claus Escape
Santa will now begin his preparations to do his most important job of the year, that prep of his needs to be a success for if he misses or fails to do a step then it could derail him from his task. But when he was about to leave his house and prepare, there was already a snag and it's starting to delay him.
Santa couldn't get out from his house for the doors were acting weird! Some magic might be enveloping the place which he couldn't understand, that's why he needs help there for his couldn't even get him out. Escape players, you will be helping Santa here for he needs it and quickly. Will you be able to assist him in escaping so he can begin his yearly mission?
Pleased Santa Claus Escape is the newest point-and-click rescue escape game from Games 4 King.
Other games by -
Walkthrough video for Pleased Santa Claus Escape