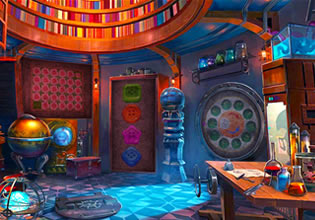 Playful Ostrich Escape
There was this very playful ostrich in the village and it runs around the place all the time being very playful and all. That day, Mario saw the ostrich again and it was heading somewhere which is a normal thing. But after a while though when Mario was roaming around, he found this ostrich and it seems to be trapped in a house there!
This is the first time Mario have seen the ostrich this way and initially he doesn't want to do anything and even tried to leave for he has pressing matters to attend to at the moment. But he thought twice though for the ostrich needs help and that could only come from him for very few passes around here. Escape players, Mario just returned and he is ready to help, will you be able to help him too so he can get this ostrich out the soonest?
Playful Ostrich Escape is another new point-and-click animal rescue escape game made by Games 4 King.
Other games by -
Walkthrough video for Playful Ostrich Escape