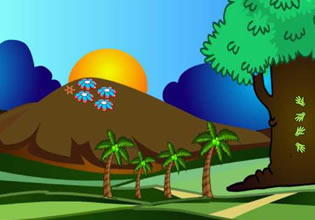 Pity Purple Bird Rescue
Daphne just loves the great outdoors, she used to live in the city and now she is in the wilderness, she doesn't want to leave there anymore. That day, she was out in the forest just sight-seeing and connecting with nature, but when she passed-by this area however, she found a cage there and in it was a bird she had never seen before!
The bird was purple and that definitely captivated Daphne. This could be a rare bird or something, but why is it in a crude and old cage? Daphne knows she should mind her own business here for she is still a stranger in this land, but her instincts were strong to rescue this bird and she thought she'll just set the cage again when she frees the creature after. Escape players, for Daphne's sake this might not be a good idea, but will you still help her with this bird so it can return to the wild?
Pity Purple Bird Rescue is a brand new point-and-click animal rescue escape game released by Games 2 Live.
Other games by -
Walkthrough video for Pity Purple Bird Rescue