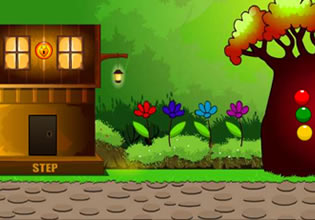 Pity Bird Rescue 1
Melody's blue bird is now trapped in its own cage! That's because the key to the thing is now missing and Melody tried real hard to find it but it is really nowhere. Where could it be? Maybe she misplaced it someplace else? She'll begin to look around outside then and she will need some help on that.
Escape players, would you like to help Melody here find the key to her bird's cage? Search every nook and cranny outside of her house and inside of it as well then. Get this cage to open so that Melody can feed the little guy.
Pity Bird Rescue 1 is a brand new point-and-click animal escape game released by Games 2 Live.
Other games by -
Walkthrough video for Pity Bird Rescue 1