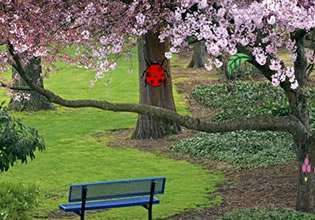 Pink Panda Escape
Just about everything is being turned into a shade of pink by this forest. Everything is mostly pink there though especially the vegetation. That day, Ponce was in the place for he was one of the rangers who protects the area, thankfully he roamed around that day, for he just saw a cage and inside it was a pink panda!
Those kinds of creatures are absolutely rare! They are trying to save these creatures and whoever did this they are just going to trap it? They are going to probably take this creature and sell it expensively somewhere, so Ponce needs to do something here now or he'll lose this animal. Escape players, Ponce must release this panda now so it can return to the forest, want to help him with that then so it can be done now?
Pink Panda Escape is a new point-and-click wilderness animal rescue escape game developed by Games 2 Rule.
Other games by -
Walkthrough video for Pink Panda Escape