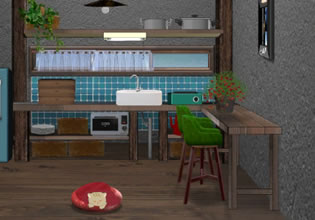 Pink Moon
Brenda was promised by her special friend that he'll return in five years, through all of that time which Brenda felt like she was in a loop that would never end, five years have already passed and now she must fulfill her promise as well, and that is to return to the place where they agreed to meet five years later. Brenda needs to bring the pendant too which he gave so that he'll know she never forgot about him.
Escape players, Brenda is excited with this meeting, for the location they agreed to meet was under the moonlight tonight and it's even a pink moon. She needs to find this pendant first though which was somewhere in her house, so will you help her on that so she can finally leave?
Pink Moon is a new point-and-click item retrieval game from developer Rinnogogo.
Other games by -
Walkthrough video for Pink Moon