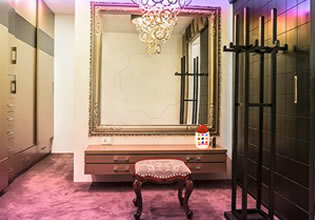 Pink Kitty House Escape
"Here kitty kitty" Every time you do this, your kitty goes to you. She is the cutest thing in the world and she deserves the cutest house. So, you built a huge pink kitty house just for her. She loves this so much because she never leaves her house. It was lunch time when you visit her in her pink house. You have a delicious cat food for her but she didn't come out. You thought that she is just sleeping but when you looked through the house, you saw that she is in trouble. She can't escape from her house and this is the problem that you have to solve for her. Thankfully, you have to objects that you can use for this puzzle.
However, you still have to look for those items so you have to move around the room. Another thing that you have to do is to use your logic to convert those items into an escape tool. Most importantly, you have to use your logic to rescue your kitty as soon as possible. Pink Kitty House Escape is a brand new point and click room escape game made by Games 2 Rule. Good luck and have fun!