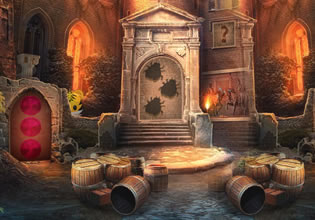 Pilot Elegant Boy Escape
All of the children here in the town aspire to be something one day when they become adults. One of those kids was this boy who wants to be a pilot one day. That's high of a dream but reaching it is not impossible though, he really wants to be one and that's why from time to time, he wears this pilot uniform which was given to him some time ago by a merchant.
Escape players, that's how you found this boy, in his pilot uniform and seems to be trapped in this house which was not occupied! What was he doing in there anyways? You almost asked him what's he doing there when he said he had been trying to get out of the place but couldn't. Okay, maybe questions can be reserved later, first you are going to need to get this boy out for he doesn't belong there. Will you be able to get him out safely?
Pilot Elegant Boy Escape is the newest point-and-click rescue escape game from Games 4 King.
Other games by -
Walkthrough video for Pilot Elegant Boy Escape