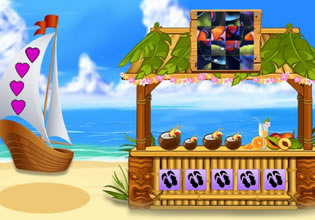 Penguin Escape 1
Finally! Somebody found the escaped penguin from the zoo and it is currently at the beach where a few people are looking at it with awe. This creature however was being held inside some cage and it was locked, that's good for something is holding it until one of the zoo staff comes to bring it back.
Sid arrives and as the zoo staff who will come to retrieve the penguin, he saw the cage and that thing's door was truly locked and it could not be opened! Sid cannot bring this cage here for it belongs to someone, but he will try his best to get the penguin out without damaging  the contraption. Escape players, want to help Sid here free the penguin so he can return him home?
Penguin Escape 1 is the newest point-and-click animal escape game created by 8B Games and Games 2 Mad.
Other games by -
Walkthrough video for Penguin Escape 1