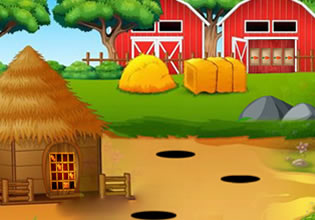 Parrot Mascot Escape
There was going to be a birthday party in the town later and Mac had been called to spice the fun a bit there by bringing his parrot mascot. Mac of course agreed on that for that's extra income, but there was a problem though, for he could not find his parrot costume anywhere!
Mac is now going through his stuff and he is quite confused, there is no way he can miss that thing, for that costume of his wasn't exactly little and he can really see and distinguish it a mile away. Escape players, Mac doesn't want to be late to the party here, and if there is a problem with his costume then he needs to solve that now while there is still time. Will you help Mac here with this and find his parrot costume?
Parrot Mascot Escape is brand new point-and-click retrieval escape game released by Games 4 King.
Other games by -
Walkthrough video for Parrot Mascot Escape