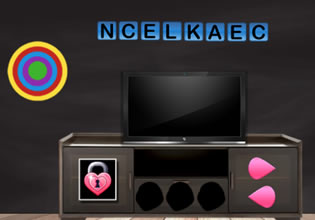 Owl Escape (Games 2 Mad)
Toby returns home and the first thing he saw was his cage which he didn't even engage and was just stored there in his living-room for it captured something! It was that sluggish owl who lives in the tree outside his home, and when Toby saw this he was most definitely confused. Why was the bird out of its home and was now inside his house inside a cage which was not even ready to catch anything?
Oh well, Toby can't get any answers if he just stands there and looks at the trapped animal all day, he must free this thing. But to do that, he needs to find the key to it first which is nowhere to be found. Escape players, would you like to help Toby here so he can free this resident owl back to where it belongs?
Owl Escape is the newest point-and-click animal escape game from 8B Games and Games 2 Mad.
Other games by -
Walkthrough video for Owl Escape (Games 2 Mad)