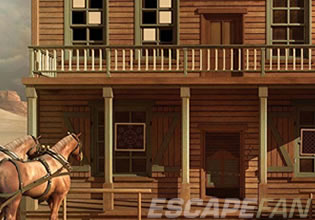 Old Western Town Escape
Anthony is now living peacefully in this town somewhere in the dry plains, but old scars have caught-up to him though and outlaws are starting to know where he is. Anthony is old but not too old that his life is all behind him, he still wants to live so that day, he needs to leave his shop here in the town and escape while there is still a chance.
Escape players, Anthony will now be packing his things and quickly even though he really doesn't like it, but first he needs to find his key to his carriage for it is locked and he can't get his things inside it if it's obviously not open. Will you help Anthony here then find his key so he can pack-up and leave immediately?
Old Western Town Escape is a brand new point-and-click area escape game released by 365 Escape.
Other games by -
Walkthrough video for Old Western Town Escape