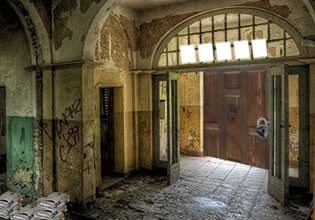 Old Ruined House Escape
There is a lot of abandoned structures in the neighborhood, but none is like this abandoned mansion for as it looks, the thing must've been a really beautiful one back in its glory days. But just like the abandoned ones there, it too was being taken back by nature. The place holds a lot of history, that's why that day Nelly went in there for she was curious of what the place holds. She had been living close to it but she had never gone in it even though her friends have already before, but now it's her time. Well little did she know she is going to experience something else and it could be her time!
Nelly was roaming around peacefully in the house and as she saw the ruins there, she really thought she was still in control and everything was actually pretty fine. But then she got lost and she was like smacked in the face with that! She could no longer navigate well and some of the doors are now mysteriously locked! This is definitely not happening, although this is a very likely thing to happen, she still wanted for this to be the last thing to happen. Escape players, Nelly needs to escape right-now for she is not happy with this anymore, but this is an adventure still though, only she needs to escape right away. Will you be able to help her find her way out and safely?
Old Ruined House Escape is the newest point and click indoor escape game from 365 Escape.
Walkthrough video for Old Ruined House Escape
SIMILAR ESCAPE GAMES