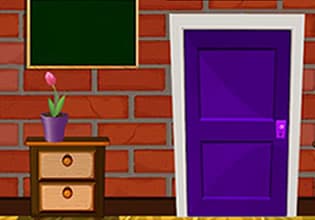 Office Escape (Games 2 Mad)
The office had just got a new design, well it took a month but now it is done and the brick designs there is kind of removing the squareness of the office and hectic vibe. As an employee there, Catherine likes it and her vote of this designs have really not gone in vain. It got a lot roomy too and that's why she is alone there at the moment for she is picking a spot there where she can put her desk and be for the whole year. But as she did that however, something happened and now she is trapped!
Catherine realized that something happened to the door for it wouldn't open. Okay, somebody locked her in or what? Who would though for she is currently alone there and her workmates are not in-duty, plus her boss is currently away and really she is alone there. Well whatever this is she needs to get out now for if this is something worst then she can evade it. But first Catherine is going to need a little help here th0ugh to escape, will you be able to solve some puzzles there so that Catherine can get out safely?
Office Escape is another new point and click room escape game made by 8b Games and Games 2 Mad.
Walkthrough video for Office Escape (Games 2 Mad)
SIMILAR ESCAPE GAMES