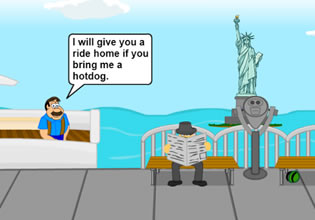 New York City 2023
Kirsten is in another part of New York at the moment, and the thing about that was she doesn't know where she is exactly for she just moved here for the year! Something weird happened to her really, for she couldn't remember parts of her day that day and when she came to, she was in this place where she was now just like magic.
Kirsten have a rough idea of where she was though, using that she might be able to get home. Escape players, will you help Kirsten here make use of everything in her surroundings so she can get to her apartment before this crazy experience becomes even crazier and probably hard to solve?
New York City 2023 is the newest point-and-click city escape game from Selfdefiant.
Other games by -
Walkthrough video for New York City 2023