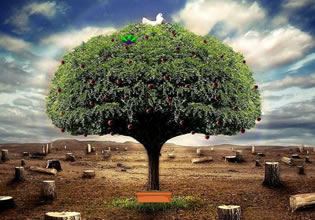 Nature Of Tree World Escape
The tree world is a mystical place filled with magic, but it is kind of like a land that is a mirror of the real world. Everything that is being done to nature on earth, the damage is also reflected there. Some parts of the forest in the place are now bald even due to the works of mankind, that's why Dexter is there for he can access the place and he thinks he can change something. But not if he figures-out what is happening to him there at the moment, for he seems lost or whatever.
Dexter could no longer find his way out of the place and it's weird, for some parts of the area there was not familiar to him anymore. Something might be happening in the world back home, that's not good then. Escape players, Dexter needs some help on this now so he can return home. Want to help him find the passage then which is the only exit?
Nature Of Tree World Escape is the newest point-and-click fantasy wilderness escape game created by Big Escape Games.
Other games by -
Walkthrough video for Nature Of Tree World Escape