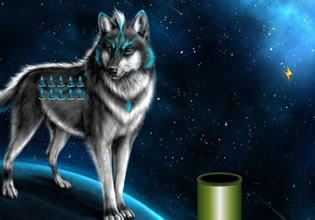 Mysterious Wolf Land Escape
The wolf land is a fantasy place and only a few people are privileged to visit it, most especially people of magic. That day, Oscar is in the land for he does wolf research and as it sounds, it really isn't easy for these creatures aren't dogs but big and hulking wild animals. What makes that worst too are some of the wolves there have magical capabilities. Maybe that is the source of what is happening to Oscar here now, for he got lost and the wolves there are closing-in on him now!
Oscar is now having concerns for his life, for these seems like a well-coordinated plan which the wolves perpetrated. He needs to get out of there now if he values his life. Escape players, Oscar is going to need some help on that right-now, would you like to assist him then so he can easily escape?
Mysterious Wolf Land Escape is a brand new point-and-click fantasy place escape game from WoW Escape.
Other games by -
Walkthrough video for Mysterious Wolf Land Escape