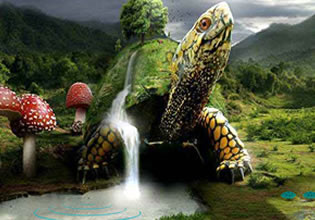 Mysterious Tortoise Land Escape
The land here is home to different tortoises in all shapes and sizes, there are turtles too but there are not a lot of them. Oscar was there that day for he is on an adventure to seek the advice of the giant lion-turtle in the place for he needs to decide on something very important. But it seems he needs to solve a problem first and it's serious enough to make him shift his focus to that.
Escape players, Oscar got lost in the place and as he tried to get back to areas he is familiar with, it seems that is not going to be easy, for he keeps making a mistake and getting even more lost! Oscar definitely needs help there, so will you go ahead and give him a hand before he pushes himself who knows where?
Mysterious Tortoise Land Escape is the newest point-and-click wilderness escape game created by Games 2 Rule.
Other games by -
Walkthrough video for Mysterious Tortoise Land Escape