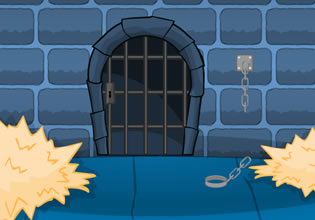 Must Escape Wizard Castle
Tony boy is now currently doing a daring mission which could cost him his freedom, or even worst! Tony boy is going to go in the wizard's castle to get the legendary shard which was hidden there somewhere. This shard is part of a big gem once and that thing has loads of power. This shard alone is just one of many pieces but it still has untold powers.
Tony boy as he entered the castle was cautious, for he knows there are traps in there. But even after that, he still sprung one accidentally and now he cannot get himself out of there! This is the thing he fears the most, the wizard could come to him at any moment and he'll definitely be in some serious trouble then. Escape players, Tony boy needs to escape from there and he still needs to be sneaky about this, for all he knows the wizard doesn't actually know he is in the castle yet and if he panics then he just made his presence known. Will you help Tony boy escape here then?
Must Escape Wizard Castle is another new point-and-click item retrieval escape game made by Selfdefiant.
Other games by -
Walkthrough video for Must Escape Wizard Castle